Greetings to All Current and Prospective NAASS Members:
This is an exciting time for our NAASS organization. We are in the process of growing our membership and aligning our infrastructure to keep up with the changing demands of the work we do implementing summer & special sessions in higher education. I am extending an invitation for you to explore all that NAASS has to offer.
Our annual conference held annually each fall and is an ideal place to meet summer session administrators who share similar job responsibilities or institutional types. The conference is also a resource to gain valuable knowledge through keynote speakers, plenary sessions, breakout sessions, round tables, marketing resource room, and social outings.
You can grow professionally utilizing specific strengths or talents to serve on one of our committees: finance, strategic planning, conference planning, creative & innovative awards, information & communication, membership, nominations & elections or quality & research. We also have a number of leadership roles where you can serve at the regional or national level of NAASS.
I encourage you to read about our history, our current bylaws, and recent newsletters. This information will help you gain a deeper understanding of how you can cultivate your relationship with NAASS and the people who make up our organization. If you have any questions, please feel free to contact us.
Sincerely,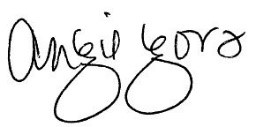 Angie Gora
Membership Chair
North American Association of Summer Sessions